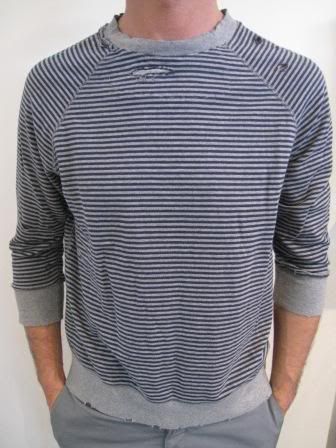 PENNYSTOCK 3/4 sleeve sweater with repair, navy grey stripe $120
There are so many wonderful NEW ARRIVALS for Spring…and since Spring is officially here it's time to bust out some new looks for a new season. It's one of our favourite seasons at Alfie's Friend Rolfe…everyone is smiling and looking forward to some heat…and we have curated a great Spring collection to give you Style to go with that smile.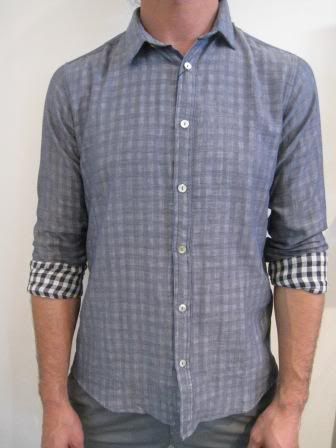 RITTENHOUSE reverse gingham double layer shirt, $195
The last men's post was about all the amazing new garb in from FLUX from Melbourne. This post is a little bit of everything (and amazingly it all goes back quite well with any pair of BIRDLANDS CHINO from Flux…so convenient), a good cross section of the best of all our current men's labels…RITTENHOUSE, NIQUE, WEATHERED, MODERN AMUSEMENT, PENNYSTOCK.
Click on the images above for prices and descriptions. I love that the plain versions of everything are available in such awesome colours, that there are still great printed tees out there, and that even though they are available in abundance everywhere you can still find a checked shirt that is just that little bit special and different.
NIQUE Linen and cotton hooded lightweight cardigan $140, NIQUE Bamboo and cotton khaki tee $75.
So boys…come and strike while the iron is hot! Lots of new deliveries means that there we are stocked up on most sizes.
Happy Spring!
AFR XX