Gotta love a montage!!
This is a snapshot of some of the great tees in the store right now…bring on t-shirt weather! Check out our selection from EDWIN, NIQUE, THE ACADEMY BRAND, SPANISH CARAVAN, DENIM DEMONS and INJURY.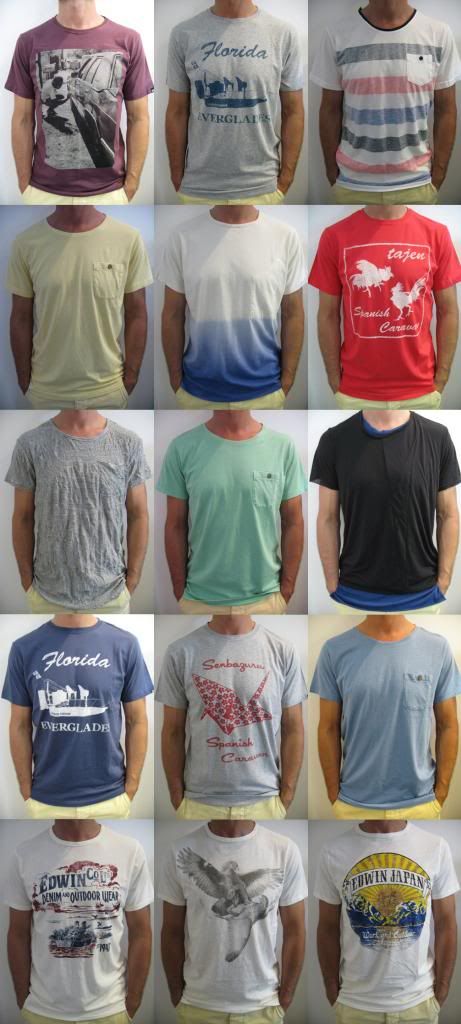 Contact is on ishop@alfiesfriendrolfe.com.au for more information, or pop in for a visit!
AFR xx