Bit stuck as to how to get that Spring wardrobe happening? Well, a soft palette of tan and beige, combined with white and ivory always hits the spot…and is guaranteed to go with everything else in your wardrobe.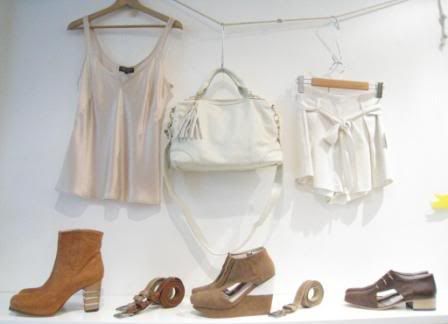 Top row from left: WHITE SUEDE silk cami in Ivory $145, ADA leather Tote bag $179.95, LOVER Infinity Shorts in Ivory $297
Bottom row from left: BEAU COOPS Nitra boots with perpex stack heel $440, BEAU COOPS Zenta Suede Wedges $235, BEAU COOPS Tap Cut-out brogues $315, LIBERTINE assorted leather belts $80
See…Springtime is here, and thanks to us, everything will be all white.
Oops I mean alright.
AFR xx