For some reason, there seems to be something VERY sexy about a woman in a 'Man Shirt'…loose and long and unbuttoned 'just so'…you know the scene Im talking about, all those Hollywood movies where the woman stays the night: The Man Shirt never fails.
However, as a Man-Shirt-Lover from waaay back, I know that we have bums and hips that are almost impossible to fit in a regular ol' slim-hipped-Man Shirt. Enter my favouritest shirt label (that up until now I have been buying in other stores…gasp!)…TR ENSEMBLE by THERESE RAWSTHORNE. Welcome to our shop TR!!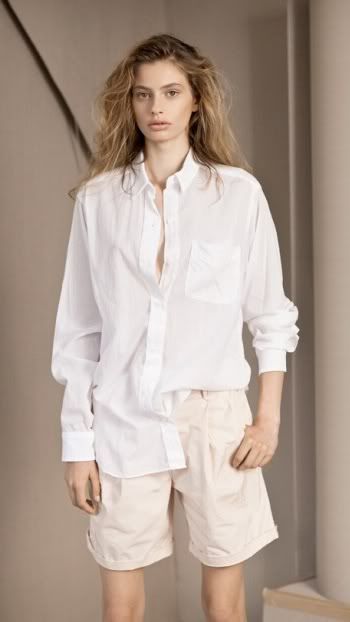 I'll have one of each please….umm…Not kidding.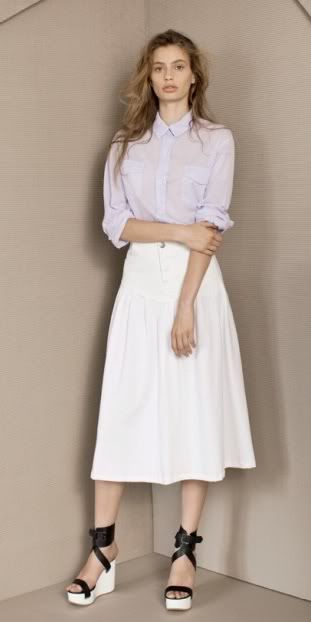 These Man-Style-Shirts are strictly for the ladies…super soft cotton, perfect faded sun bleached colours for Spring, and if all else fails you'll never go wrong with plain white and a bit of a tan. And if you thought a simple shirt was good, then check out the Buffalo Shirtdress…it comes with pockets and will be a huge winner over spring and summer…add sandals and a rope belt and its hello beach…
Here's one I took on the mannequinn yesterday…Buffalo Shirtdress from TR Ensemble in Khaki, worn with Libertine Belt and Zola shoes. LOVE IT!!!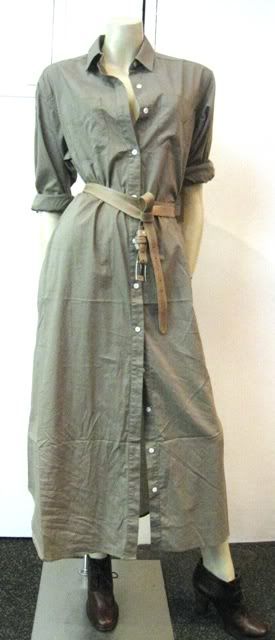 Check out WHATS IN THE WINDOW tab for some more looks in the shop from TR ENSEMBLE. Get in quick, it's time to re-enact some Hollywood steam.
AFR xx