We're getting so many requests about these! I'm so sorry I haven't had a chance to put an image of them on the website until now…and to be honest, we're running very low on sizes again! I have heard through the grapevine that we may be able to get a few more black ones in, but that might just be chinese whispers…it's best to come and get a pair ASAP.
"What the hell is she talking about?" I hear you ask. It's the most coveted pair of booties in town…ANNIE 2 and BEAU 5 from BEAU COOPS; Designed in Australia, Made in Italy, Sold at Alfie's Friend Rolfe in Darlinghurst.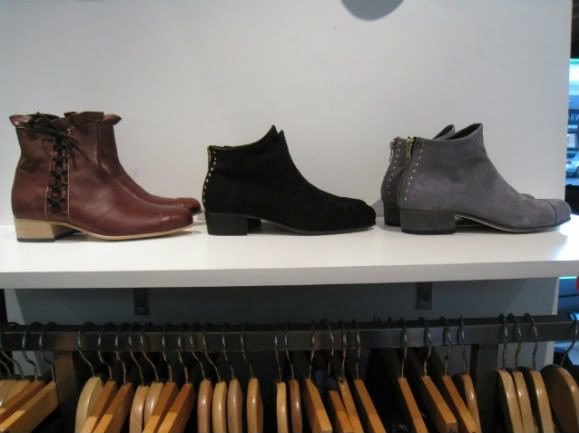 Get a wriggle on, or call us (02) 93610220 for your new pair of perfect booties.
AFR xx